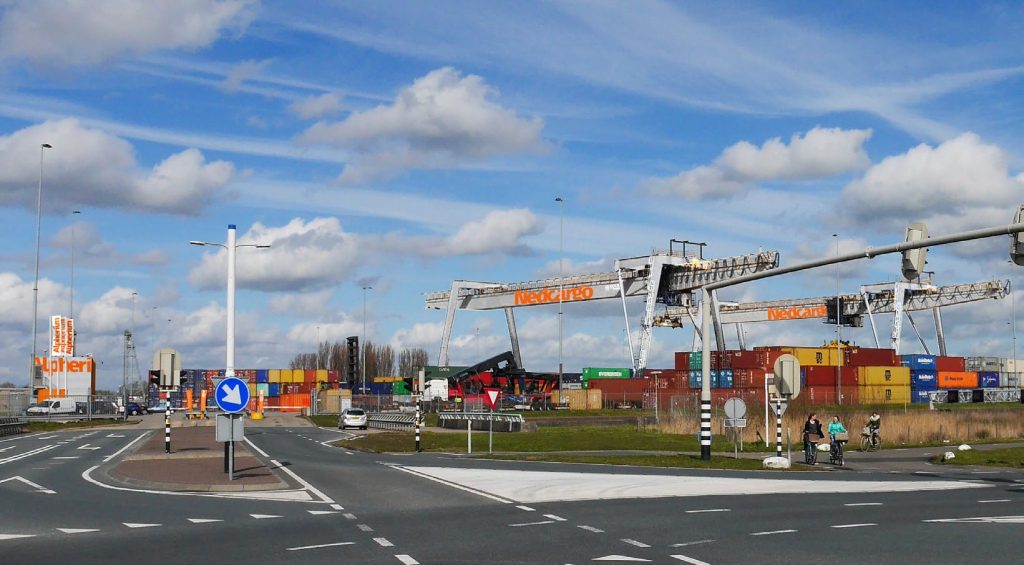 Alpherium
We offer:
Container transhipment via the strategically situated Alpherium Inland Terminal
With a dock for sustainable and reliable container transport by water
The future lies in container transport by way of inland shipping and storage and transhipment via inland terminals in the inland – close to the supply and product locations. But why is this?
There is limited space for container storage in the Rotterdam sea port, and despite the expansion of the port area on the Maasvlakte, the road network around the ports will continue to be congested. The consequence of this is: congestion delays, queues and environmental pollution!
Corporate social and environmental responsibility are becoming increasingly important to our customers. They are increasingly asking for sustainable transport alternatives.
Nedcargo is taking its responsibility seriously here, and is investing in inland shipping and inland terminals as alternatives to road transport:
Alpherium Inland Terminal at Alphen aan den Rijn, which opened in 2010, is the first inland terminal operated by Nedcargo. With 60,000 m2 of storage space and a transhipment capacity of 200,000 TEU per year, this is one of the largest transhipment terminals in the Netherlands. Plans to create inland terminals in Amsterdam and Haaften are under development (Including development in Willebroek where the terminal has immediate connection with the Nieue site for storage of FMCG products).
A daily transport service bywater between Alpherium and the sea ports in Rotterdam and Antwerp is used to transport containers. On the outward journey they are filled with export beer for our largest export customer Heineken, and on the return journey they convey retail containers. The results are very promising:
With our Alpherium Inland Terminal, we save 6 million Heineken truck kilometres each year! This results in a CO2 reduction of 30%.
---