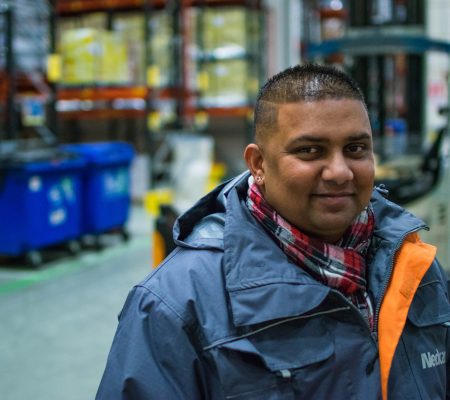 Retail
We offer:
A sustainable and cost-efficient supply chain
More than 30 years' experience and high-tech warehouses
Seamless connection with distribution and transport
We offer superior warehouse and distribution concepts for both food and non-food products. Drawing on our many years of experience and the most up-to-date supply chain knowledge, we provide you with an optimal, sustainable and cost-efficient supply chain.
Characteristics of our services:
Our HACCP and BRC and SKAL/BIO certified warehouses offer the optimum conditions for your products: conditioned, secured and equipped with sprinkler systems, etc.
From production site to delivery address: highly skilled employees treat your products with the highest levels of care and attention.
We are happy to transport shipments of all sizes, ranging from full pallets to individual packages.
Choice of various forms of distribution, including the VULnetwork: a sophisticated delivery schedule which allows deliveries to be made to every post code in the Netherlands at least twice a week.
Various additional services, including packaging and repackaging, labels (VAL), stock and packaging management, excise duty services (with excise warehouse site permit), order processing and invoicing.
Close cooperation with our forwarding department speeds up your import and export activities.
---