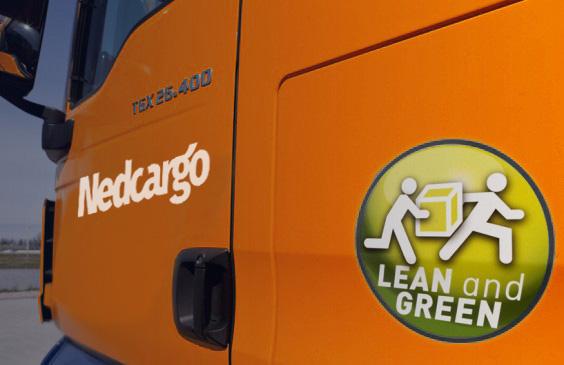 Awards and certificates
Nedcargo: certified logistics operations and processes, prize-winning business operations!
Nedcargo was recently presented with the following awards.

Lean & Green
As one of the leader in the Stichting Connekt Sustainable Logistics programme, Nedcargo has committed itself to a CO2 reduction of more than 20% in five years.

Best Managed Companies
A company that is declared by Deloitte to be Best Managed Company stands for dedication, training and a sophisticated strategy. Innovation, sustainable growth, an eye for talent and the right balance in the company's business operations are also important elements that play a role when this prize is being awarded.
In 2012, and for the fourth year in a row, Nedcargo was declared one of the top 50 'Best Managed Companies' in the Netherlands.

Other quality marks and permits
The Nedcargo subsidiaries have various quality marks and permits proving the quality of the service provided:
HACCP, BRC and Skal – Nedcargo Logistics
(Hazard Analysis Critical Control Point, British Retail Consortium Guidelines and the quality mark for organic production)
Working in accordance with these guidelines guarantees the safety of your food products and also the safety of our employees.
excise warehouse & consumer taxes – Nedcargo Excise Services
With an excise warehouse and consumer taxes goods permit, goods can be stored and transported, with suspension of excise duties and tax deduction, until they have been delivered to your customer.
AEO – Nedcargo Forwarding, Nedcargo Logistics, Container Barging and Air
(Authorised Economic Operator)
Dutch custom authorities consider AEO-certified companies to be reliable and efficiently managed. These companies guarantee the safety of the international flow of goods. Cargo inspections are performed by customs less frequently and are processed more smoothly.
FSC – Nedcargo Forest Products
(Forest Stewardship Council)
Nedcargo Forest transports FSC-certified timber. This timber is approved by the international FSC organisation which monitors responsible forest management.
---